Save On Plumbing Services And More From Protech
Save All Year With A Plumbing Service Agreement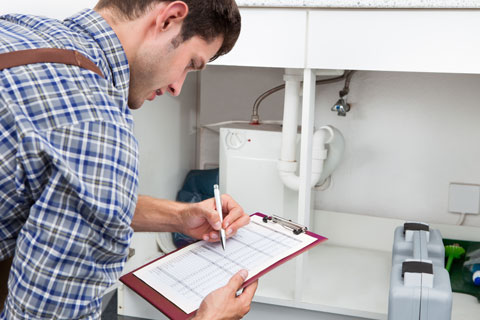 Our goal in offering you a plumbing service agreement is two-fold: identify potential issues with your plumbing system before they become serious issues; and, should there be a problem, recommend a remedy. Moreover, a service agreement will not only keep your plumbing system working properly, it will also help maintain your business – and save you money!
Most plumbing service calls are emergencies, but the Protech team would love nothing more than to help you avoid emergency situations. Your peace of mind begins with a professional plumbing inspection, performed by a qualified technician who will evaluate and prioritize your system's needs before discussing any proposed course of action.
How Does a Business Owner Save Money with a Service Agreement
Annual inspections of plumbing systems can prevent costly failures like leaks, back-ups and clogs
Our technicians can help extend the life of your equipment – thereby saving you money on utility bills.
We'll waive our $75 fee when you make a service call - whenever you need us!
You'll receive fast Priority Customer Service – so you can get back to doing more important things faster!
Your Plumbing System Inspection Includes
Checking all fixtures for slow drains, leaking seals and supply valve function
Flushing the hot water tank
Checking the water pressure throughout your facility
Visual inspection of all exposed drains and water piping
Sump pump operation check
Outside hydrant function check
Water quality test